WANDKLEDEN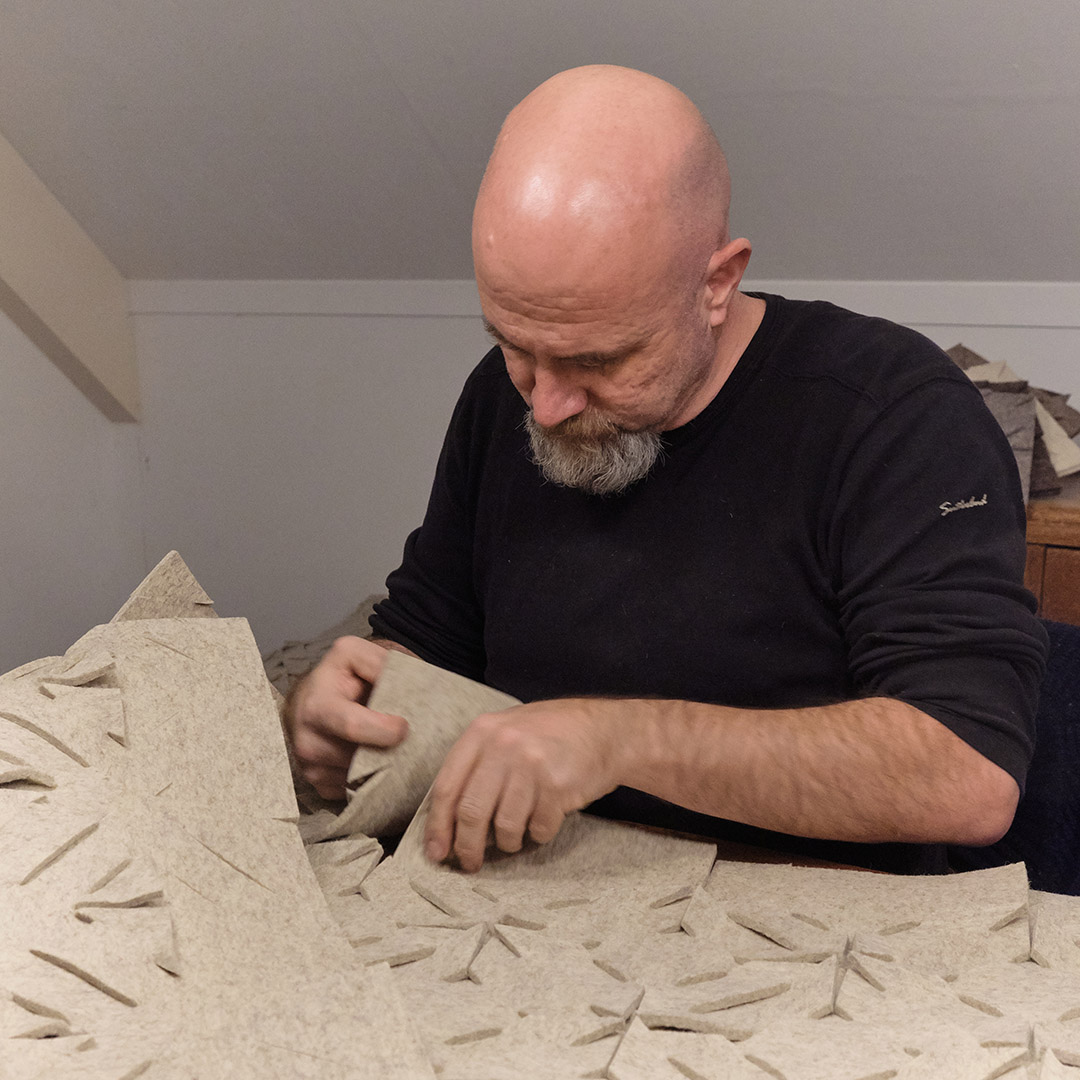 NATURAL & ROBUST
Qvilt Natural&Robust is made from reinforced felt sourced from rugged Austrian mountain sheep. It is available in four natural shades: wool white, cream gray, light gray, and gray. These colors are achieved by blending the wool from white sheep with that of black sheep. Clever!
DRY & NEEDLE
Needle felting is achieved by mechanically "needling" dry pieces of wool. Using triangular needles with barbs, the wool fibers are interlocked to create a strong whole.
In addition to sheep's wool, many materials can be mechanically felted, such as the commonly used PET felt. I exclusively work with wool felt!
Sheep's wool has a luxurious appearance and unique acoustic properties that enhance living and working comfort. It is naturally dirt-repellent, fire-resistant, and flame-retardant. It is biodegradable and recyclable.